About Us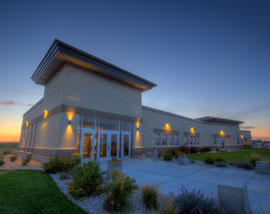 Treasure State Electric has provided the highest quality & dependable service in the Billings area for 70 years, since it was started in 1946. No electrical job has been too small or too large, as the company has grown and been instrumental in the growth of Billings during the company's history. Today Treasure State Electric performs all aspects of residential, commercial and industrial projects and can provide computer, audio/video and voice/data cabling as well. We have the right equipment for the job, including an aerial bucket truck. Treasure State Electric also provides design build services for any electrical project and gives free estimates for even the smallest projects. Treasure State Electric is available for emergencies after hours 24/7. Treasure State Electric is a member of the National Electrical Contractors Association (NECA) and uses licensed, bonded & qualified technicians to handle any electrical project.
Vision: To have a positive and lasting impact on people.
Mission: To consistently provide quality work, on-time, that always meets our customer's expectations. We will be accurate and precise in our job performance, communication, and customer service.
Safety Vision:  Our employees are our most valuable asset and ensuring a safe work place is our #1 priority.